Everyone wants a good looking white smile. It improves confidence and makes you more attractive to look at. However achieving great looking white teeth is difficult, and even harder to maintain. Here at the Dental Office of Dr. Oksana Pikh, we understand that more than anyone else. 
There are many complicated and money-consuming methods available, then there are smaller, daily things you can do as well to achieve what you want. We will be talking about some tips and advice to take to ensure the great look of your teeth!
Using firm and hard bristles can wear away at your teeth's protective cover, such as the enamel that makes your teeth appear white. Hence, dentists always recommend you use soft bristles to brush your teeth.
Properly Brushing Your Teeth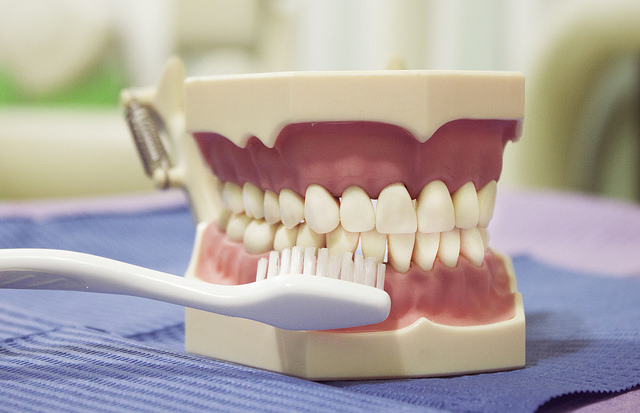 Despite the many years of improvements there have been on dental care, many people still make mistakes when it comes to brushing their teeth. When brushing, you want to place the toothbrush at 45 degrees to the edge of your gums, and brush gently. When it comes to the front upper and lower teeth, you want to have your brush tilted vertically and stroke it up and down. One thing you should avoid doing is brushing horizontally, which can result in your gums receding.
Properly Brushing Your Teeth
This is a question that has various answers, and not a whole of agreeing on what is right. The best method agreed upon by dentists is to brush at least twice a day, and for 2 minutes each time. If you ate prior to brushing, wait about 30-45 minutes. Also, you should be flossing as well, which helps remove gunk that can accumulate to form plaque.
Got any questions or comments regarding our article? Well give a call to our Dental Office in Toronto at 416-920-4976 or contact us!