Save Time Before Your Appointment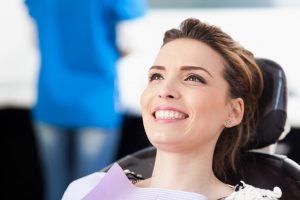 Thank you for choosing Grenadier Dental Clinic. We are delighted to welcome you to our family of dental patients.
Under the leadership of Dr. Oksana Pikh all of us at Grenadier Dental Clinic and Milton Dental Clinic take a comprehensive approach to dentistry, performing a thorough evaluation with each patient.
To us as our patient, you are more than just a mouth. We take the time to get to know you, along with your medical and dental history. We listen to your dental needs and aesthetic goals, so together, we can create a unique treatment plan to give you a beautiful, healthy smile that lasts.
To save time during your visit, please download and complete the following new patient forms and bring them with you to your appointment.
NOTE: "RIGHT CLICK", or "CONTROL CLICK" to download these PDF files.
If you have any questions, please don't hesitate to call us at (416) 920-4976 during office hours. We look forward to seeing you.